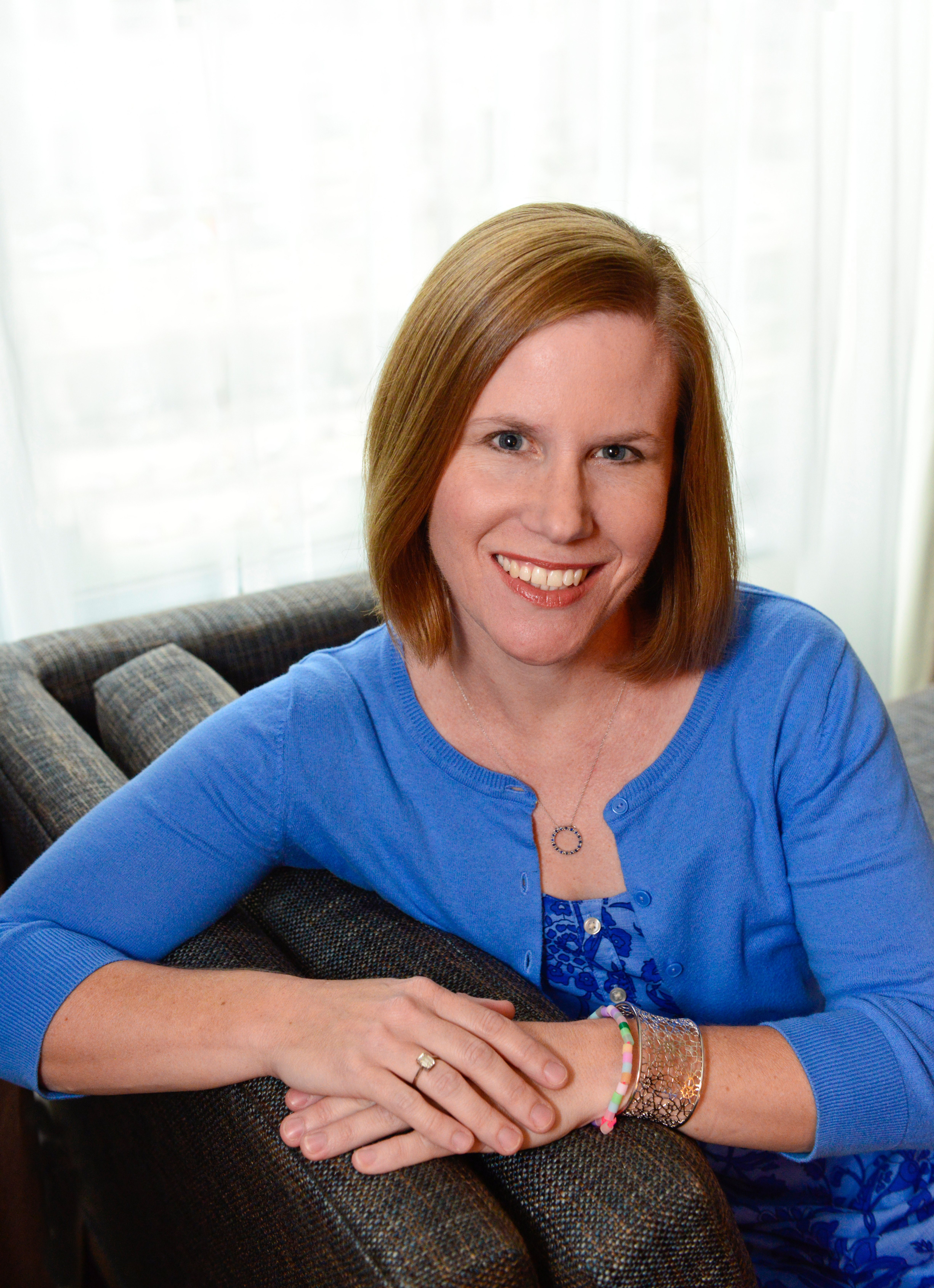 Hi! I'm Lori Strong and if you're exhausted, I'm so glad you've made it here. I'd love to tell you about myself and how I became a child sleep consultant.
I've always had a passion for teaching and helping people.  I received my BA in English and Elementary Education from Colgate University and my Master's in Education from SUNY Cortland.  I was an elementary school teacher and reading specialist for 8 years in New York and Pennsylvania before I had kids. My husband and I moved to Austin, Texas when I was 34 weeks pregnant.   We were told at a birth class we attended that most first-borns are easy babies and would normally sleep well.  The birth of our son, Jonah, brought a lot of confusion. Why did this child need to be held all of the time? Why did he scream every time I put him down? And why did he want to only sleep on me for the first four months of his life? I was exhausted and had to figure out all of this on my own because we didn't live near any family.
I read every baby book and sleep book I could find and in time, I had a child that was sleeping on his own for naps and sleeping 12 hours at night every night.  Friends and family told me I was just lucky that I had a good sleeper, but I knew that it was something I worked hard to have.
I was determined to give my daughter, Simone, a better sleep foundation from the start.  Putting into practice what I learned a few months too late with my son, we paid careful attention to her sleepy cues and began placing her in her crib for naps early on. I was amazed at how easily she was able to put herself to sleep because I provided her with a good sleep environment from the start.  She also became a great sleeper.  Beginning at three years old, she was aware enough about the importance of sleep that she told her dolls "they need to have good sleep at night and it will help them nap better".
For many years, I worked with friends who asked, "How do I get my baby to sleep through the night?" I helped them organize their nap schedules, gave them advice on how to handle traveling in different time zones (we travel a lot!), taught them how to swaddle the right way, and how to get over other bumps in the sleep road.  When the opportunity arose in 2011 for me to become certified as a sleep consultant by pioneer sleep consultant Deborah Pedrick of the Family Sleep Institute, I jumped at the chance because I knew I could do more than just help my friends and family. I believe it is important to have as much knowledge as possible in your profession.  Being certified through the Family Sleep Institute gave me the chance to not only read and do more research about sleep, but it also gave me access to many case studies and discussions that I would have never had.
I continuously seek professional development so that I can give your family the most up to date information about infant and toddler sleep.  In 2013 I became a Certified Happiest Baby Educator through The Happiest Baby Education Association so that I could teach parents how to use the revolutionary calming techniques developed by pediatrician, Dr. Harvey Karp. These techniques have been proven to decrease newborn crying, reduce the risk of post-partum depression, increase breastfeeding success, and boost parental bonding and confidence. Other areas of study include sleep and potty training, sleep issues in children with special needs, sleep and post-partum depression, adult sleep issues, sleep safety and child care, SIDS, treatment of GERD in infancy, behavioral pediatric sleep disorders, bedtime battles and their basis in research, parent coaching, and  working with the entire family to promote healthy sleep.
We offer child sleep services in Austin, Texas, but are able to help families around the country through Skype, email, and phone. When I am not helping other families get a good night's sleep, I enjoy traveling with my family, cooking, gardening, reading by myself and with my children, and kickboxing. I also love the occasional weekend when I get to sleep late.  I am excited to welcome you to Strong Little Sleepers, the go-to baby sleep site, and I look forward to helping your entire family get the sleep they deserve.
Here are some child sleep success stories in Austin, Texas and other parts of the country.